Talking Escorts, Safety, Racism...
If you have ever been on Backpage.com before and looked for an escort, you know that it's mostly a hit or miss situation. There is Eros.com for those who are looking for more of a sure thing...You pay for what you get. If you want to spend $500/hour on a girl, this is the place to go. If you are looking for some excitement and willing to deal with the repercussions of a deal gone bad, then Backpage.com is for you. Not everyone can afford a $500/hour a girl...That's why EM was started. Was sick of hearing my friends tell me that they were ripped off. The common story would be...I saw this hot girl on Backpage.com, booked her..spent some time getting ready..going to the bank to get the cash..smelled nice and fresh..then met the girl at an outcall location. Once there, the girl normally makes an excuse "hey I gotta go to my car real fast" and darts off with the cash. This is the best case scenario..worse scenarios include, I am in the session and some pimp jumps out of a closet with a camera extorting me for money, or I am in the session and a pimp pulls a gun on me and tells me to give me my wallet and get out. These types of situations can/should be avoided.
The easiest way to avoid these situations is probably not to monger at all. But hey, that wouldn't be too fun right? So the next best option is to get a referral from a friend. But how many of YOUR friends are going to openly say.."yeah I banged a hot blonde last week..here's her phone number and back page ad..maybe we can become eskimo brothers?" So the next best way is to read the reviews here on EM. The goal of EM is to be the most comprehensive, 100% free site for escort reviews. To insure the safety of all or our members and to elevate the entire escort game in the world. If a girl doesn't have a review, you are taking a chance...Just make sure to always have you phone with you and on speed dial just in case a situation occurs. Girl invites you to a shady looking Motel 6 for $150/hour? Probably want to pass...If it's a private residence it's a bit harder to be discerning. If you are seeing a "hot, young" girl for the first time and there are no reviews, it's probably better to pay her a visit during the day than at night. At least the first time... This brings me to my next post...How do the Escorts feel about this? They are the ones inherently threatened by unknown johns on a daily basis. Their occupation is probably 100x worse than any other one out there. Closed legs don't get fed...
An interesting thing I noticed over the past 3 months on Backpage.com was an increase in the number of Escorts who weren't interested in seeing AA (African-American) clients.
Is their money not the same as of people of other colors?
Besides the normal adages that AA men have longer schlongs (hence, would be more painful -- probably some truth in this) and that they are cheap and will rob them (definitely no truth in this)...what other reasons could be out there for the escorts our there not accepting black men?
One poster on another site had a good point. Maybe the pimps are the ones that are placing the back page ads for the girls...so they don't want their girls to be swayed and pimped away to a competitor. This actually makes alot of sense to me. I think physically these girls could careless what is being placed inside of them. They have seen Asian guys with 9 inch cocks and White guys with 2 inch dongs. The only thing of matter to them is their personal safety and the amount of the transaction. Maybe our African American brothers can chime in on this? Have you ever been openly discriminated against by a backpage girl? I know some Korean providers over at the Rubmaps.com AMP scene won't see Korean men. They are afraid that Korean men would demolish their vaginas with their tremendous tools....or maybe that they will see know them from church (probably the more reasonable explanation).
Let's try to keep an open mind girls about who we see as clients. Just like you shouldn't judge a book by it's cover, you shouldn't just judge a john by his color...Hope everyone is having a safe summer.
Here are some blogs on this:
https://www.quora.com/Why-do-escorts-hate-black-men
https://www.reddit.com/r/Hookers/comments/2k2jz4/no_black_men/
https://maggiemcneill.wordpress.com/2010/09/18/black-men/
https://www.youtube.com/watch?v=M3dyY4joBUE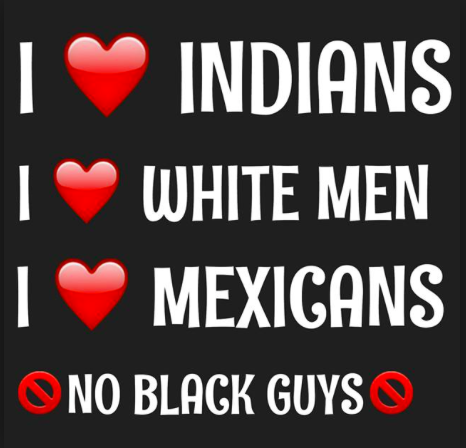 29 Comments
Search in Blog
Newest Blog Posts
Newest Blog Comments